The home for good sound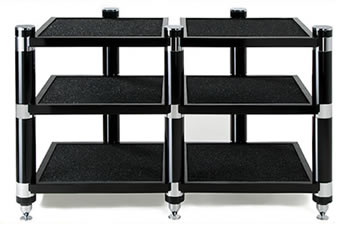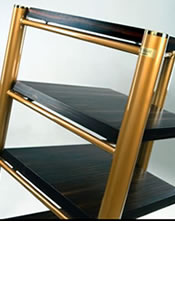 Finding the perfect gauge is an art which not everybody can handle. If you buy a wonderful turntable or an outstanding CD drive you also have to take care about the home for the good sound. A CD drive on a glass shelve loses about 30 percent of its sound potential. This phenomenon has not only been heard and subscribed by international journalists. But has also been researched by independent scientists and confirmed with clear test results.
Copulare offers high end components the perfect home. In precision work, based on our experience of many years and with the best materials. Copulare is thinking in both directions: What kinds of oscillation occur in the listening room and which vibrations have to be removed from the devices? An overall solution is not suitable here, at bottom even dumb. Copulare creates every "tonebase" individual after analyzing the vibrations of the room and the device. The customer is not only king, but emperor. The treasure of the customer is also the treasure of Copulare. The shelves can be filled with sand, lead shot or a perfect balanced mixture of both materials. In addition Copulare has the patent for the audiophile usage of the artificial coral. This is a high-tech material – hard like a jewel and highly effective in its damping and dynamic features. Copulare combines the inner values with beauty on the outside. Every tonebase can be designed individual to the living room and the personal style. All is possible from the freestanding rack over amplifier stands and up to wall holder. Every wood is available and every colour realisable. It is our art to find the perfect gauge.
Interview
Interviewed: Gerhard Brandl - Founder, creative head and CEO of Copulare Tonebases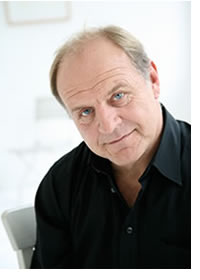 Assume I invested a large amount in HighEnd equipment, why should I spend additional money on a product of Copulare?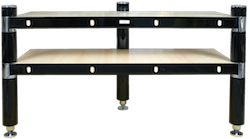 Brandl: Because you would make a false investment. I like to compare it with buying a sports car. Would you drive a Ferrari on outworn all weather tires and steel wheels? A Ferrari needs a lot of grip to get its power onto the street. A tonebase from Copulare delivers the sound potential into the living room.
You don't call your products simply "rack", but "tonebase". The components itself are carried on shelves. What is behind these letters?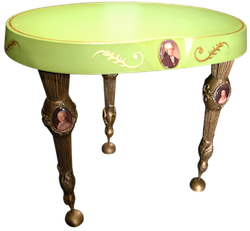 Brandl: Above all, the faith in the better. A "rack" is a disdainful object. You can buy it in a Swedish furniture shop as well. The name is outworn, the worth even more. You also commit a crime if you put your extremely expensive CD drive on a sideboard from the 17th century. Copulare wants toprovide the perfect base for the music – therefore the term "tonebase".
DThe most important question: Can I hear the difference?
Brandl: Yes. Clearly. I'm not speaking about luxury products for luxury ears, but about a reasonable and enduring investment. It doesn't make sense to buy HighEnd equipment which doesn't give pleasure anymore after a month due to a too hard or too boring sound. We love our profession. No way is too far for us: We arrive, change the loveless "rack" against one of our tonebases – the difference is big and clear. We do not create new qualities, but we bring out the actual qualities from your HighEnd equipment.
What is behind all that: complex physics or witcheries?
Brandl: Rather physics. In addition a dash of fascination and a lot of qualified craftsmanship.