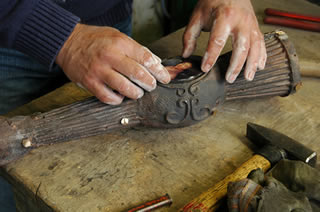 The high standard of our bases is not only derived from their technical sophistication and the meticulously prepared materials, but also from traditional craftsmanship. Enthusiasm, motivation and an emotional attachment to their tasks are all characteristics for the team that creates a Tonebase. Diligence, precision and sensitiveness determine their daily work, which takes time and concentration.
The Inimitable Sound
No two BRANDL tables are same. They have the same task however, to awaken and challenge the instrument's sound individuality. This unlimited variety of expressions opens up a wide spectrum of music styles. A Copulare does not only meet the sound ideal that classical music represents, but also harmonizes perfectly with Jazz, Rock, Musical and Pop.
Lab
Our Soundbases are tested by the University of Applied Sciences in Deggendorf regarding vibrations, resonances and capacitance.